Forensic Engineering & Accident Reconstruction Services
FAAR Consulting
Professional Engineers and Vehicle Accident Reconstructionists in business for 50 Years.
· Proven Results
· Expert Analysis
· Straightforward Answer
---
D o you have a client or insured driver involved in a motor vehicle accident? Assess liability and get the answers to your questions with an in-depth engineering analysis from our forensic engineering specialists in Omaha, Nebraska. FAAR Consulting, LLC has provided forensic engineering services to local, state and national businesses, attorneys, trucking companies and insurance professionals since 1972. Our major practice areas include vehicle accident reconstruction, and event data retrieval and analysis. Our staff of professional engineers and vehicle accident reconstructionists have worked for some of the largest engineering firms in the country, have over 68 combined years of forensic engineering experience, and hold numerous professional accreditations. In addition, we also thoroughly understand the legal system and its procedures, as one of our engineers is also a member of the Nebraska State Bar Association. FAAR Consulting, LLC has investigated and reconstructed over 4,500 vehicular, industrial, and construction accidents. As a result of our significant investigative, engineering and reconstruction experience, we are well qualified to recognize key issues that need to be addressed in litigation and provide a straightforward engineering analysis of your case. We assist our clients from initial contact through investigation, analysis, and expert witness testimony.
---
vehicle accident reconstructions
---
Our clients expect expertise, results, and a straightforward approach and that is exactly what we provide. Our professional engineers and vehicle accident reconstructionists are among the best in the business.
states served
---
Based in Nebraska, we offer professional services throughout the USA. Our work to date includes reconstruction services in Nebraska, Iowa, Kansas, Missouri, Minnesota, Colorado, North Dakota, & South Dakota.
years of combined experience
---
Honesty, integrity, and a straightforward approach is what we have built our professional reputation on.Have registered professional engineers and accredited traffic accident reconstructionists with 68 years of combined experience analyze your case.
Engineering Professionals
---
Ted T. Sokol, PhD., P.E.
---
Ted Sokol is a Civil Engineer and Vehicle Accident Reconstructionist with FAAR Consulting, LLC in Omaha, Nebraska. Dr. Sokol holds a PhD in Civil Engineering from Kansas State University, is a Registered Professional Engineer and a Certified Traffic Accident Reconstructionist through ACTAR. Dr. Sokol has fifty years of experience in the area of accident reconstruction and has been responsible for the investigation and analysis of thousands of vehicle accident reconstructions relating to the following: automobiles, trucks, trains, motorcycles, bicycles, ATVs and pedestrians. Dr. Sokol's experience also includes site investigations, causation analysis, accident avoidance maneuvers, vehicle braking analysis, collision analysis, sight distance investigations and the retrieval of crash data from airbag control modules. Dr. Sokol also has significant experience in the areas of failure analysis and the investigation of industrial and construction accidents.
Cirriculum Vitae for Dr. Ted Sokol
Send email to Dr. Ted Sokol
Steve F. Sokol, P.E., J.D.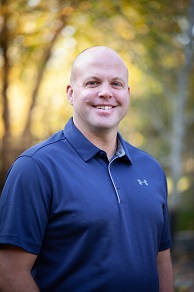 ---
Steve Sokol is a Registered Professional Civil Engineer and Accredited Traffic Accident Reconstructionist with FAAR Consulting, LLC in Omaha, Nebraska. Mr. Sokol holds a degree in Civil Engineering from Iowa State University where he graduated as a member of Chi Epsilon, The National Civil Engineering Honor Society. He also is a graduate of the Creighton University School of Law where he graduated cum laude. Mr. Sokol's professional experience includes highway design and transportation engineering for the engineering consulting firm of CH2M Hill in Denver, Colorado, as well as the investigation and reconstruction of hundreds of motor vehicle accidents while at FAAR Consulting, LLC. Mr. Sokol is a certified CDR technician and data analyst and has been an invited speaker on the topic of event data recorders at numerous insurance and legal seminars. Mr. Sokol also has significant experience investigating and analyzing industrial and construction accidents.
Cirriculum Vitae for Steve Sokol
Send email to Steve Sokol
Forensic Engineering & Accident Reconstruction Services
As Accident Reconstructionists, it is our job to serve two important roles:

1. The scientific role - collecting and evaluating evidence and forming an expert opinion as to that evidence, and

2. The expert witness role - communicating that scientific opinion to our clients and/or those involved in the legal system

Our educational backgrounds, training courses, professional affiliations and work experience allow us to serve as specialists within the field of vehicle accident reconstruction. Our clients trust us to translate complex ideas into simple terms. Most importantly, we are ethical in our work.
The forensic engineering services of FAAR Consulting, LLC include:
Auto Accidents
Commercial Vehicle Accidents
Train Accidents
Motorcycle Accidents
Pedestrian Accidents
Bicycle Accidents
Multiple Vehicle Crashes
Highway and Work Zone Safety
Low Speed Car Impacts
Accident Site Surveying Services
Accident Site Documentation
Industrial & Construction Accidents
Review and analysis of OSHA regulations
Vehicle Inspection and Documentation
Depositions
Litigation Support/Expert Testimony
Safety Consulting
Crash Analysis (History/Trends)
Review of Traffic Signals
Retrieval of Event Data (ACMs, ECMs, etc)